The importance of Docviser in doctor collaboration
December 13, 2021
4 min Read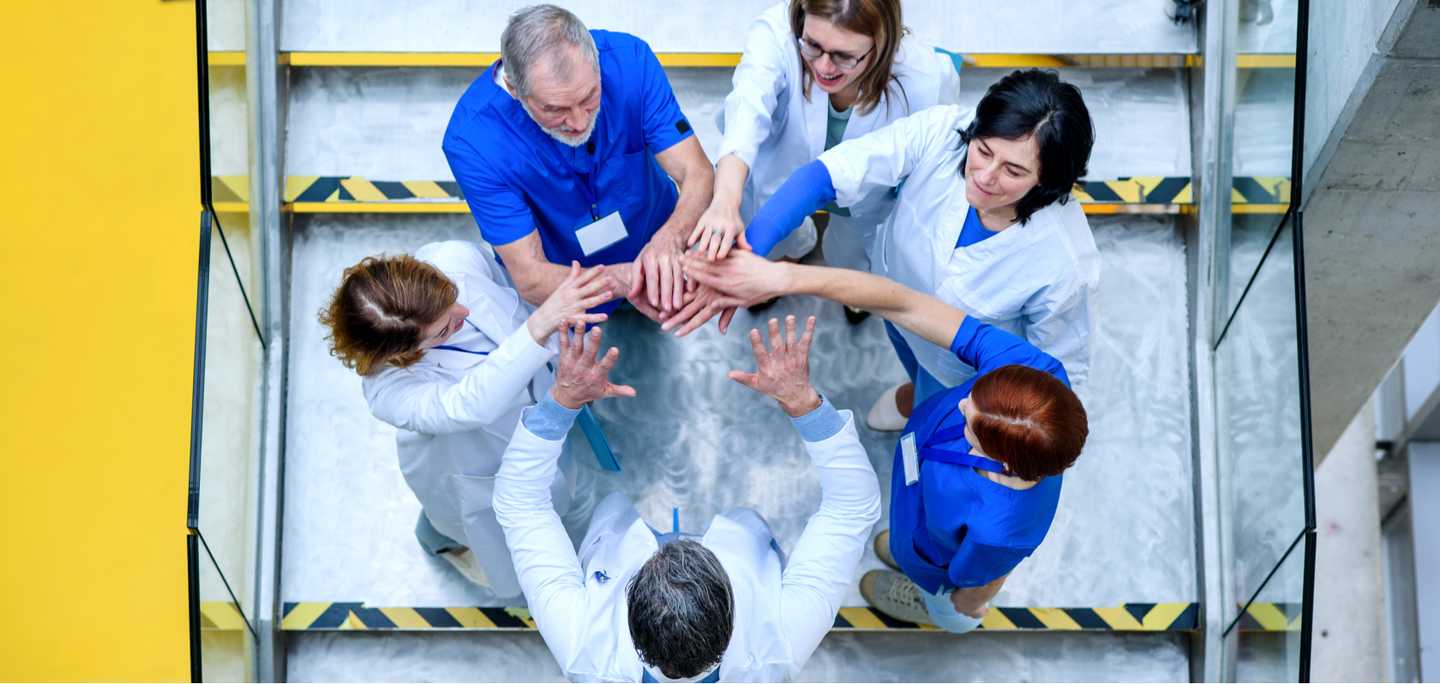 Accurate and efficient communication is an important part of high-quality patient care. If there is no effective communication between doctors and nurses, the treatment standards will be reduced. This is arguably a problem that most physicians and healthcare professionals are familiar with. Although this concept appears to be disproportionately weighted, studies have shown that lack of communication is responsible for many errors. Recent studies of medical miscalculations have accounted for as many as 251,000 deaths annually in the United States alone, making medical errors the third leading cause of death, when only less than 10 percent of medical errors are being reported. Unfortunately, hospitals often lack communication between doctors and nurses, but some strategies and technologies can be used to improve communication between these two groups of medical professionals.
The present setting in doctor collaboration
Interprofessional collaboration in healthcare is characterized as a process in which different groups of people work together (in a common task or project) to have a positive impact on patient care. This collaboration involves regular negotiations and interactions between experts in different disciplines that emphasize expertise and input. Experts have different perspectives on the problem because of the various backgrounds and the range of knowledge. In healthcare institutions, a collaboration between professionals is an intricate process that highlights the four key factors that influence this complexity:
relational
procedural
organizational
contextual
The relational factors are those that directly affect relationships between professions, such as team processes, hierarchies, and professional interactions. Process-related factors include the complexity of the work environment and the time it takes to collaborate. Organizational factors are important for fixing collaboration in management and common goals, while contextual factors address, among other things, the impact of collaboration on cultural and social role models.
Collaboration between experts is seen as one of the main factors that may help increase patient safety in the future. The World Health Organization emphasized that the use of teams of specialists in treatment can reduce mortality and reduce adverse events and complications.
In recent years, there has been increasing interest in patient safety. It is estimated that 1 in 10 patients will experience hospitalization-related unwanted events. The biggest risk factors associated with these events are ineffective care processes, lack of communication, and lack of documentation. Communication challenges in hospitals include large interdisciplinary teams with complex hierarchies to manage patient care, large amounts of time-sensitive clinical information, and staff moving within and between hospitals and medical facilities. Traditional communication platforms such as paging are unreliable and bidirectional communication is difficult.
Our vision of efficient collaboration
Here at Docviser, we strongly believe that technology is the perfect key to unlocking the most natural and effective interaction between healthcare specialists. The use of communication apps on mobile devices provides medical staff with efficient, unobtrusive, and portable communication. Potential improvements in patient care appear to be important, as clinical details can be quickly shared within interdisciplinary teams, supporting rapid integration of heterogeneous information and more efficient patient care. The benefits of this tool must be highly considered by professionals and medical entities. These include:
1. The relational factor improvement of communication
Docviser facilitates rapid communication within the team through conversation and closed group capabilities, increased senior physician overview and participation, easy communication of patient outcomes, and rapid changes to patient management plans. Because multiple healthcare professionals take care of patients, enhanced communication boosts efficiency. Therefore, this app provides medical professionals with an attractive form of communication.
2. Process effectiveness improvement
Enabling communication through videoconferences, Docviser facilitates doctor council meetings, assist, give or receive advice regarding a case, and review patients' EHR's (electronic health records). Along these lines, the app makes the process of reports approval very easy, the doctors being able to sign the necessary documents through the platform. Moreover, due to the ability to interact with nurses and pharmacists, the whole medical chain process is well monitored, and interconnected. All these things and the improved patient takeover process make the collaboration between medical specialists a seamless practice, that at the end of the day provides benefits not only for the medical staff but also for the whole hospital.
3. Organizational benefits
Any institution no matter the field of expertise is striving to become better and keep up with the ongoing market demands. Considering the trends of ongoing increase of globalization and population needs, especially going through times such as a pandemic, managing health institutions becomes more and more challenging. We acknowledged this issue and believe that only through efficient and constant collaboration between specialists, hospitals can thrive and evolve. Our solution, as proved by multiple examples of communication tools around the world, opens:
More efficient time management
Faster interactions with the medical staff
Reduced overhead expenses
An easier way for dealing with documentation and health records
The ability to create partnerships with other hospitals and specialists, increasing the care service quality
A more efficient process management
4. Job satisfaction and employee relationship improvement
Every medical profession has a subculture, knowledge base, and philosophy. When you add a power structure, the votes of some members take precedence over others. This is not good for patient and staff morale. Collaboration between experts levels the playing field and recognizes that everyone plays a vital role on the care team. This sense of community and friendship can also drive employee recruitment and retention.
5. The collaboration with pharmacists
Closer collaboration between pharmaceutical hospital staff, physicians, and developers can also blur barriers between parties, facilitating patient involvement not only with direct researchers, but with the entire healthcare ecosystem. We help the pharmaceutical departments to provide mobile solutions to empower patients, get them to take care of their treatment plans, and promote compliance. In addition, the increased partnership between pharmacists and physicians aid improving patient care by searching for information that can help them make diagnoses and plan better treatments.
Conclusion
The rise of mobile technology in health care has raised awareness of the importance of relationships between app developers and health care participants. This relationship lays the foundation for an efficient and engaging health app that will help you reach your goals and improve your life.
We, app developers, are agents of mobile tools that can help shape the future of health services. The line of communication between stakeholders must always be clear and easy to understand, as there is no room for error in the healthcare system. As a result, and when done correctly, Docviser has completely changed the perception of traditional medicine. Our team has developed a multi-channel approach to medical services. This approach allows all involved parties to initiate vertical communication and push the medical care forward.
More From Our Blog
Nov 23, 2021
5 min Read
Oct 01, 2021
6 min Read